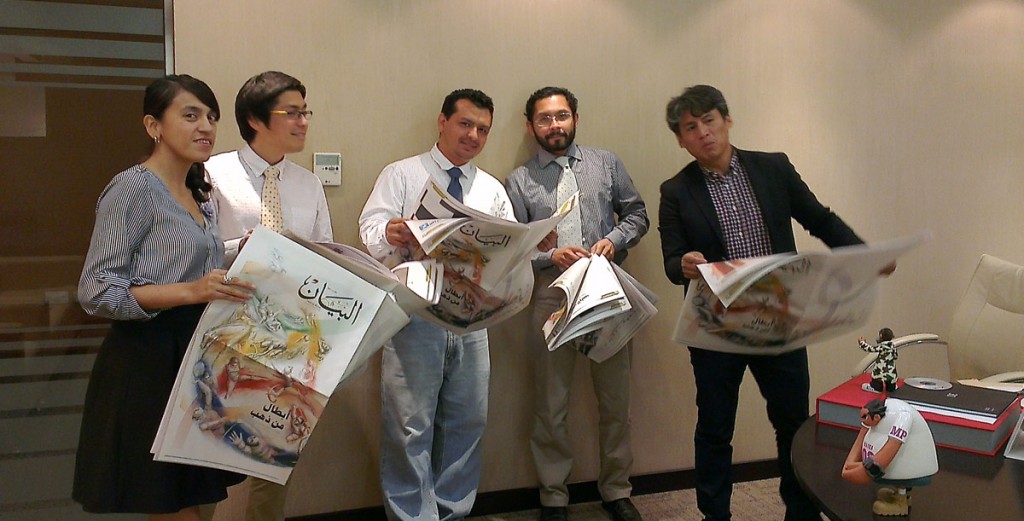 Here we are with the finished print component of our Olympics project, fresh from the printer's. Like last time, we made a 52-page, standard size print supplement, which came out on the opening day of the Games. But this time we added a few different elements to the mix.  Click here to view a promotional video
1. Print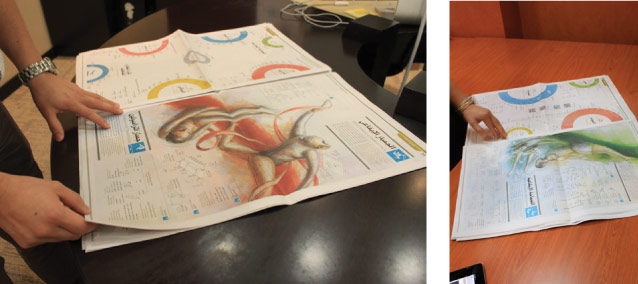 The supplement features all 26 Olympic sports, each captured by hand-drawn illustrations of athletes in action (created by Liz Ramos Prado)  alongside facts and figures about each sport. All content is bilingual, with Arabic and English copy presented alongside one another.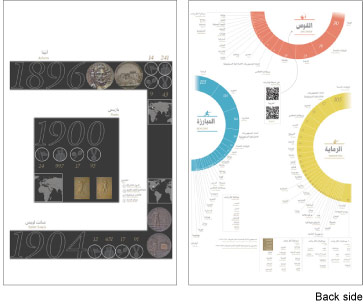 While the even pages feature illustrations and small graphics explaining each of the Olympic sports in turn, the odd pages are dedicated to international medal tallies by country for each discipline.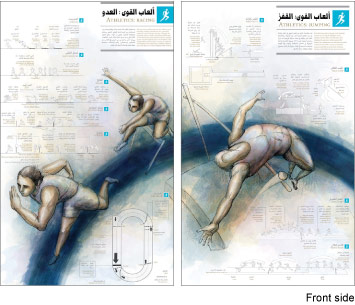 The history, rules and key moves of each discipline are explained in small graphics surrounding each athlete. The style of the drawings is intended to convey some of the thrill and movement of the different disciplines.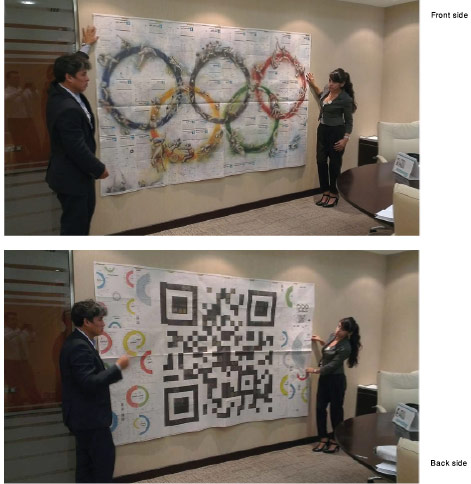 When put together, the pages of the supplement to make up the Olympic rings, on one side, and a giant QR code on the other. This is our play on the normal look and size of a QR code. In addition, the giant code also acts as a "timeline puzzle" that spreads throughout the supplement. The black sections of the code contain elements of a timeline of Olympic history. The arrangement of these elements is based on cross-cultural reading habits: people of many cultures tend to absorb information in a vertical line from top to bottom and to take in content clockwise, following a circular path. This arrangement makes the timeline puzzle accessible for people of different cultural backgrounds.
2. QR codes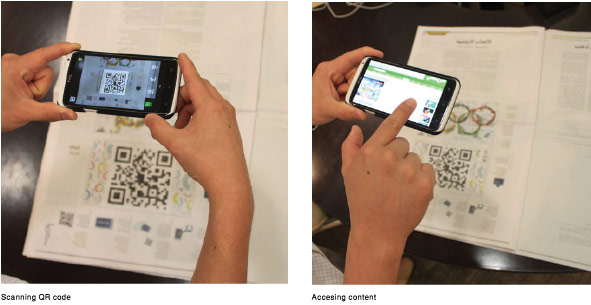 Smaller QR codes are found throughout the supplement and give readers access to additional content that is relevant to the section they are reading. They can access the digital content by using free scanning software on their smart phone.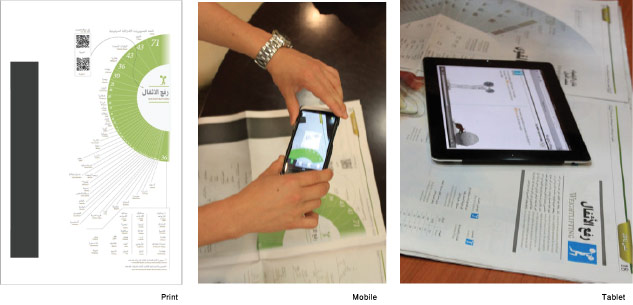 Example: two QR codes (one Arabic, one English) are placed next to a graphic showing the international medal tally in a certain discipline. They link to the relevant motion graphic, which is optimised for smart phones and tablets
3. Motion graphics & other digital content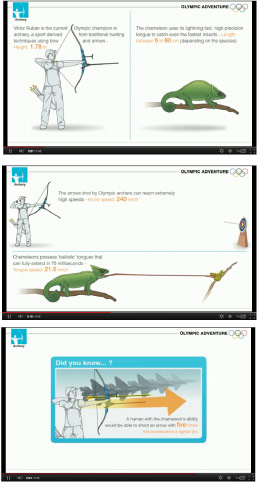 Digital content linked to QR codes includes a "how to" clip explaining how to navigate the supplement and how to use QR codes. The Olympic motion graphics are aimed at a younger audience and are based on comparisons between athletes and members of the animal kingdom with similar athletic skills. Apart from motion graphics, some QR codes also linked to Al Bayan's online sports coverage.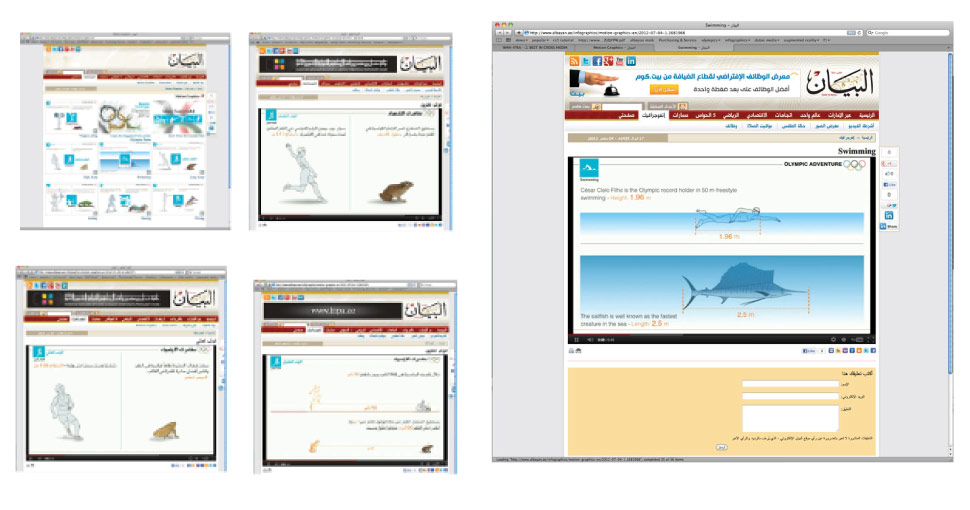 In total, we created nine motion graphics, which can be accessed both via the QR codes in the supplement as well as the Al Bayan website.
Arabic:
http://www.albayan.ae/infographics/motion-graphics-ar
English:
http://www.albayan.ae/infographics/motion-graphics-en