Ramadan is a very special time here in the UAE, a period of fasting, spiritual contemplation and charity. It is common for mosques and important local families to distribute food, a tradition practiced throughout the Muslim world. In our Ramadan coverage this year, we wanted to highlight this fascinating aspect of local culture by covering one of its most impressive manifestations: the mass iftar served every evening during Ramadan at Abu Dhabi's Sheikh Zayed Grand Mosque.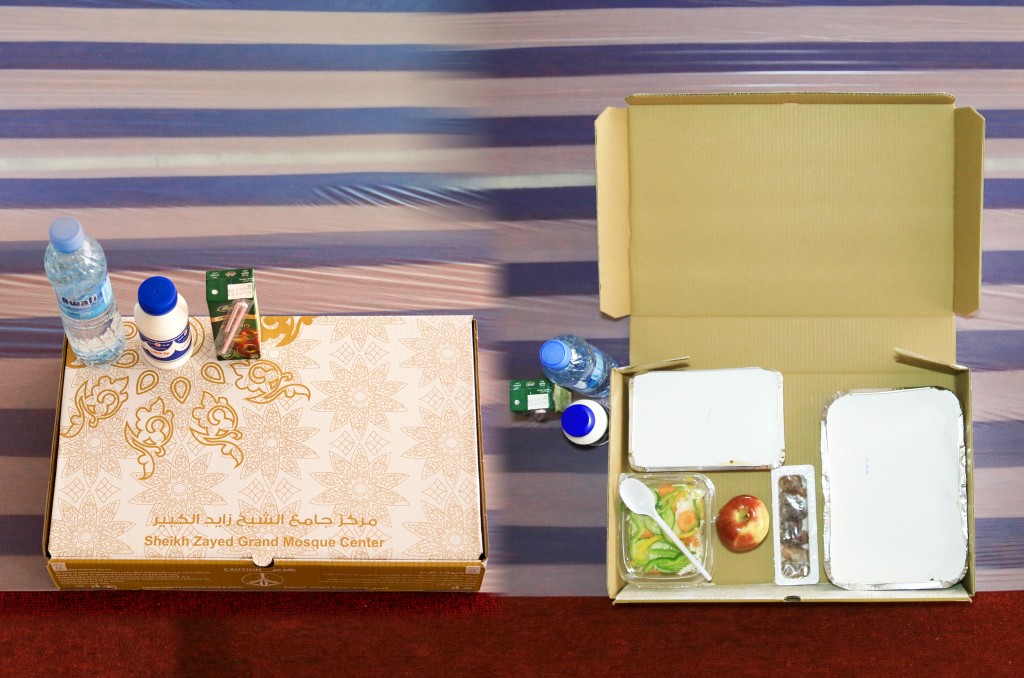 It is the largest iftar in the UAE, routinely covered by local newspapers, so our challenge was to find a new way to tell the story. What we wanted was a multi-platform format geared towards visual storytelling, one that brings together text, photography, audio, video and graphics to create an immersive experience for our Arabic and English audiences. After considering a variety of options, we decided that a stand-alone microsite with minimal branding would offer us more freedom to develop a distinct look for the story and also to better capture the special atmosphere of Ramadan as well as the stunning architecture of the mosque itself.
Published just ahead of Eid Al Fitr, the celebration marking the end of Ramadan, our first microsite is the inaugural instalment in a series of microsites, which are currently in development. For us, this turned out to be a very rewarding format to work with, offering plenty of versatility and allowing us to fluidly bring in audio-visual content.
You can take a look at the site here [INSERT LINK: http://media.albayan.ae/res/html/iftar/english.html] and if you have any comments, we would love to hear from you.
Eid Mubarak from Dubai!